Jul 14, 2020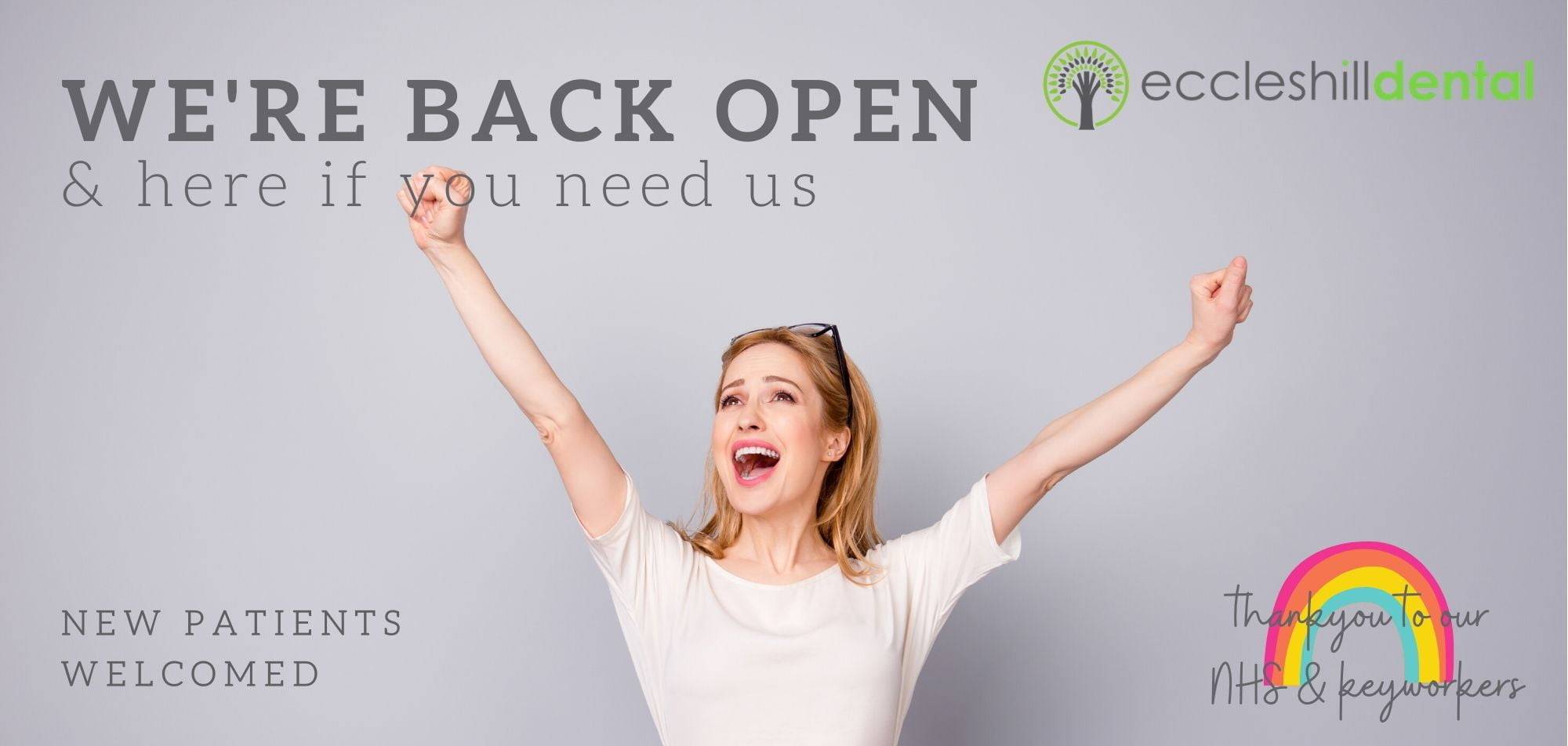 To our valued patients,
Firstly I hope you and your loved ones remain safe and well.
We are pleased to inform you that we will be returning to routine dental care as of Monday the 20th of July including provision of dental health examinations and hygiene appointments. We look forward to welcoming all of you back to the practice over the coming months!
All of the staff here at Eccleshill Dental are looking forward to seeing you all, and hopefully the start of things returning to normal. While many things have changed, our commitment to you and delivering exemplary patient care has remained steadfast.